What is Freeli?

Freeli, an initiative of adtrackmedia, a blockchain-based protocol and companion application/wallet that connects all modes of transportation within a city, thus creating:
A single point of access to all modes of transport within the Smart City
An aggregated source of commuter flow data for transit authorities, Smart Cities and other constituents of the ecosystem
A legitimized audit trail for measurable personal Carbon Offset
A mechanism to incentivize and reward the use of clean, green, efficient, modes of mass transit
A means to identify commuter needs and system inefficiencies in order to improve transit modes
A communications mechanism to engage the ever growing audience of urban commuters
160
Million
Commuters ride the metro each day
243
Billion
Public transport journeys annually
6.5
Hours
Average commuter's weekly travel time
3.4
Million years
Total U.S. commute time in a single year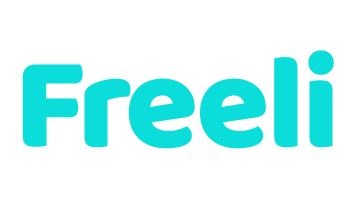 Who is Freeli?

The Freeli team has extensive experience in media, app development, global deployment and project management
Works closely with metro operators on innovative solutions that enhance "rider experience"
–
History providing innovative new avenues of generating incremental revenue for metros
History of successful development and management of innovative loyalty rewards programs
Media and agency experience spanning decades
–
Freeli will leverage these relationships to ensure the app meets the needs of riders, the transit operator and advertisers
Experience building large scale enterprises from ground up
–
Experience operating global media entities on 4 continents
A Blockchain development team with deep technical knowledge and over 10 yrs of experience with cryptocurrencies, often contributing to bitcoin releases
Team

Experienced entrepreneurs with a background in Media, Blockchain Development, Smart City/Data Analytics and Sales.
Conor Sweeney

Product Manager

---

Co-founder of Campfire Collective – Publisher of30+ apps

Designed digital applications for brands like:Lululemon, GE, UNIQLO, Verizon, TELUS

Created interaction model/guidelines for large touchscreen displays

Prototyped/invented many new products in the digital space, including a 300K+ app
Advisors

From environmental impact experts to leaders in the blockchain space, our advisors knowledge is vast and varied.
Drew Craig

Corporate Strategy Advisor

---

Serial media/tech investor and operator

Experienced in building teams and launching successful companies

Track record of creating shareholder value

100M+ exit experience

Alek Krstajic

Communications Strategy Advisor

---

Formally CEO of Freedom Mobile (Previously Wind Mobile)

Consultant to providers of broadband services and broadband equipment manufacturers

Formally President of Bell Mobility

Former Second in Command at Rogers Cable

Charlene Cieslik

Security, Regulatory & Economic Advisor

---

Chief Anti Money Laundering Officer of Coinsquare

20 years consulting for 'Big 4' and global financial institutions

Experienced regulatory consultant and liaison with Canadian and US, AML, Banking and Securities

Regular speaker on the subject of AML, Financial compliance and regulatory evolution in digital currency

Manie Eagar

Advisor

---

CEO DigitalFutures BUILD, a consultancy focusing on innovations in fintech, cryptocurrency and blockchain technologies 

International track record in banking (Barclays/ABSA),IT/telecommunications (Dimension Data & Vodafone). 

Helped launch the first bitcoin ATM in the world in Vancouver BC (2013). 

Founder and past Chairman Blockchain Association of Canada 

First Canadian blockchain & fintech Study: Blockchain and Emerging Financial Technologies

Matt Crisp

Smart City Development Advisor

---

A leader in smart cities and mobility with a track record in building high growth companies

Private and Public Sector advisory roles – Smart Cities,Technology, Media, Mobility.

Founder and MD Brave – one of the UK's leading independent creative agencies

Global strategy, commercial and marketing experience – Diageo, Applied, TransitScreen, Bigbell

Noah Decter-Jackson

Software Development Advisor

---

CEO & Creative Director Complex Games inc.

Overseen Mobile App Dev w/Rev in excess of $15M

Overseen Mobile App Growth w/Total Userbase in excess of 20M

Produced Top-Line Mobile Games for World's Largest Publishers:Disney, Nickelodeon, Square Enix, Sony, Zynga